Occasional Irreverance:
Transactions for Transformation
The Catalyst Acquisition Group was born of a frustration with traditional private equity firms and the contrived delays which seem to be a transactional requirement in this day and age. We believe there is a vacuum in the private equity space and we hope to fill it.
It seems today that transactions are conducted in the same fashion from firm to firm because this is "the way it is done." We have no such compunctions. In fact, we have a particular disdain for the typical "way business is done." It is our hope and belief that our contrarian approach to transactions, which we view as transactions for transformation, provides clients with uniquely attractive opportunities they would not find elsewhere.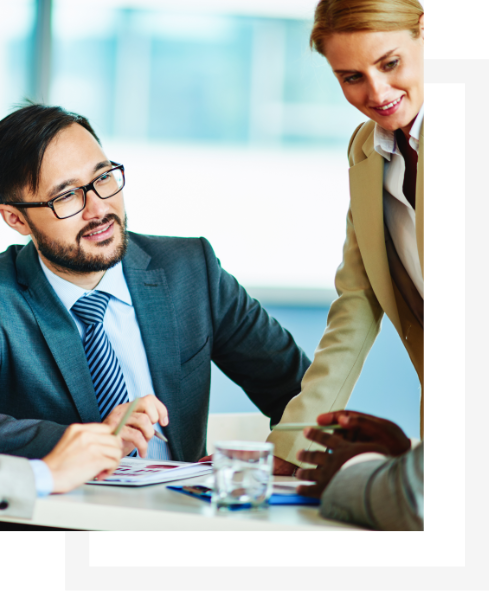 While many private equity firms claim to be "operationally focused," our professionals (bankers or otherwise) all come from operational backgrounds. From our philosophy about valuation to our approach to due diligence, this particular distinction significantly shapes the way we view the world and our prospective engagements or acquisitions.
From the beginning, we view a potential acquisition as a transformation seen through the lens of adopting parents, not asset managers. We explore fit and culture before concentrating on finance. And while fiscal discipline is important, we look to growth rather than cost cutting to drive profitability.
Our core belief, that operational excellence is paramount, forms the center around which our creed, "Speed, Certainty, Integrity" is built. Each of these elements defines our approach and our promise.
Over the years we have come to believe that long, drawn out transformational transactions are highly destructive to morale and team cohesiveness. As negotiations drag on and bankers haggle with stakeholders over minute details, the atmosphere for employees and managers becomes increasingly corrosive.
In the unlikely event that the existence of negotiations has actually been kept a secret from the employees, middle managers and other employees who have been kept in the dark wonder after the increasingly distracted senior executive corps. At the very minimum the impression of absentee management dulls optimism and drive. At worst, morale issues can become so severe in a protracted negotiation period that employee retention might actually become a problem. If the asset was already deteriorating then value is lost every day. If not then the distraction of management and growing morale issues can quickly turn a stable unit into a deteriorating one.
To counter these issues Catalyst has developed the Rapid Dealflow Process™. Designed around the premise that a quick close is as valuable as several percentage points of purchase price we developed the Rapid Dealflow Process™ to close deals within six to twelve weeks from the original receipt of a confidential information memorandum. We move quickly because we find that astute clients recognize the value of speed.
One key to closing transformational transactions quickly is providing the client with a degree of comfort that all the terms of the deal are well understood and contain a minimum of contingencies. In our experience some finance professionals use complex and muddled term sheets to augment their bargaining power and manipulate the due diligence process. We believe, however, that certainty early on in the transformational transaction process speeds closure and avoids the pitfalls of last minute surprises.
The phrase "Clear understanding, long friendship" guides us during the initial stages of a transaction. Catalyst presents deal terms in a uniquely open way. In the case of acquisitions, though we do employ sophisticated valuation methodologies, we do so transparently and are always willing to have the assumptions that drive our evaluation of the potential acquisition challenged.
Clients are welcome to openly peruse the model we use to value a divestiture or business and we encourage a complete understanding of the elements that go into that model. The result is an unusually clear understanding of our concerns and we find that, in turn, clients are better able to change offerings to decrease our perceived risk and increase value to us and therefore boost purchase price.
Integrity is a term we see used quite a lot in the industry today. In our case, however, the term has some very specific meanings:
First, we do not leverage the due diligence process as a negotiation tool. Nor do we unduly extend it to put the client at a disadvantage. Unlike some firms, we do not attempt to use the seller's fixed investment of time and effort during the transaction process to bargain for concessions. Our commitment to speed doesn't permit such manipulation and we do not believe in it.
Second, we don't throw curve balls. Because of the certainty a seller has with respect to our valuation process we do not spring surprise reductions in valuation after a term sheet has been issued and then suddenly claim that elements uncovered in due diligence have reduced the price we are prepared to pay. If we encounter issues that concern us and that will impact our valuation we explain these clearly and share with the seller the elements of our model that have caused a reduction. In our experience this usually permits the seller to correct our assumptions or provide additional assurances that restore the value in the deal quickly.
Third, we adhere to the strictest standards of confidentiality. We do not mint "tombstones." We do not publicize acquisitions unless the seller has strategic reasons to do so.
Finally, because we are building a family, not an empire, we always take the high road. Life is too short to look at acquisitions or transformations any other way.